Protect your business
from cyber threats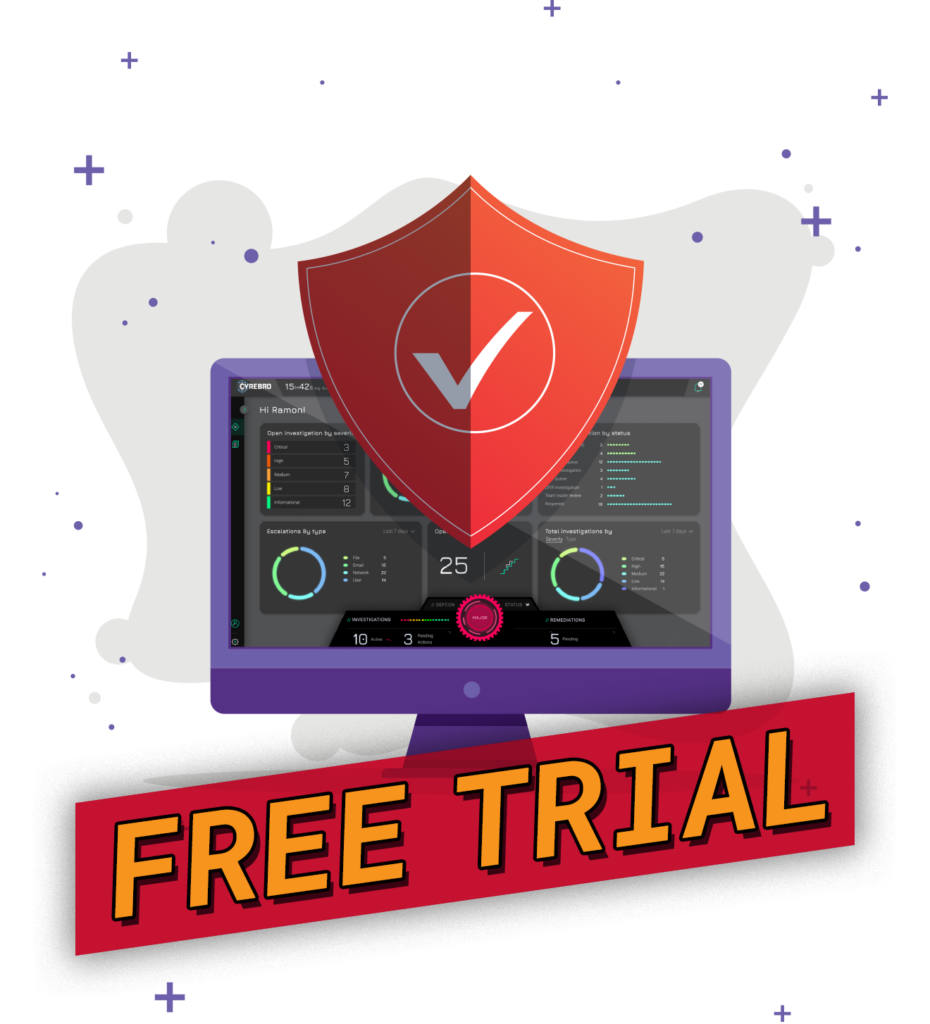 Are you interested in protecting your business from cyber threats?
Fill out the form and one of our specialists will get in touch with you to get you and your business better protected.
To increase the speed of our response:
Download and fill out the questionnaire
Upload it with the sign up form
The 45 day free trial is for companies with up to 100 machines. CYREBRO Platform enables you to leverage existing IT security investments (Anti-Virus, Firewalls, Web Proxy, Email Security, etc.). Our smart SOC monitor and detect suspicious activity in real time. Through our advanced algorithms, unique methodologies, full technology integration, and smart automation, we manage the overwhelming security logs and reduce the workload on understaffed teams, enabling increased productivity and a stronger security presence.